Theatre Row 1940
Theatre Row Night and Day is a pair of paintings depicting Vancouver's Theatre Row – Granville St. at Smithe, based on a photo taken in 1940. As they're identical views, it's interesting to compare a quiet, bright snowy winter morning versus the activity of an autumn evening, with the hustle and bustle of theatre traffic. These two would make a splendid pair framed identically and displayed together, inviting comparison.
At this time the Orpheum still had its 1927 lightbulb sign, to be replaced by the current neon sign in 1948.
Atop the Vancouver Block clock tower in the distance was a neon Union 76 sign, replaced by a Shell Oil logo by the late 1940s. This in turn was replaced in the ʻ60s with a sign from B/A Oil – the final sign being Birks in the 1970s.
Just past the Orpheum is the rotating blade neon sign of the Commodore – gone by the 1950s but soon to return, replicated as part of the current development proposal to restore the Commodore and bridge a new building over it.
The Winter Day painting was used as my Christmas card to clients, friends and family in 2019.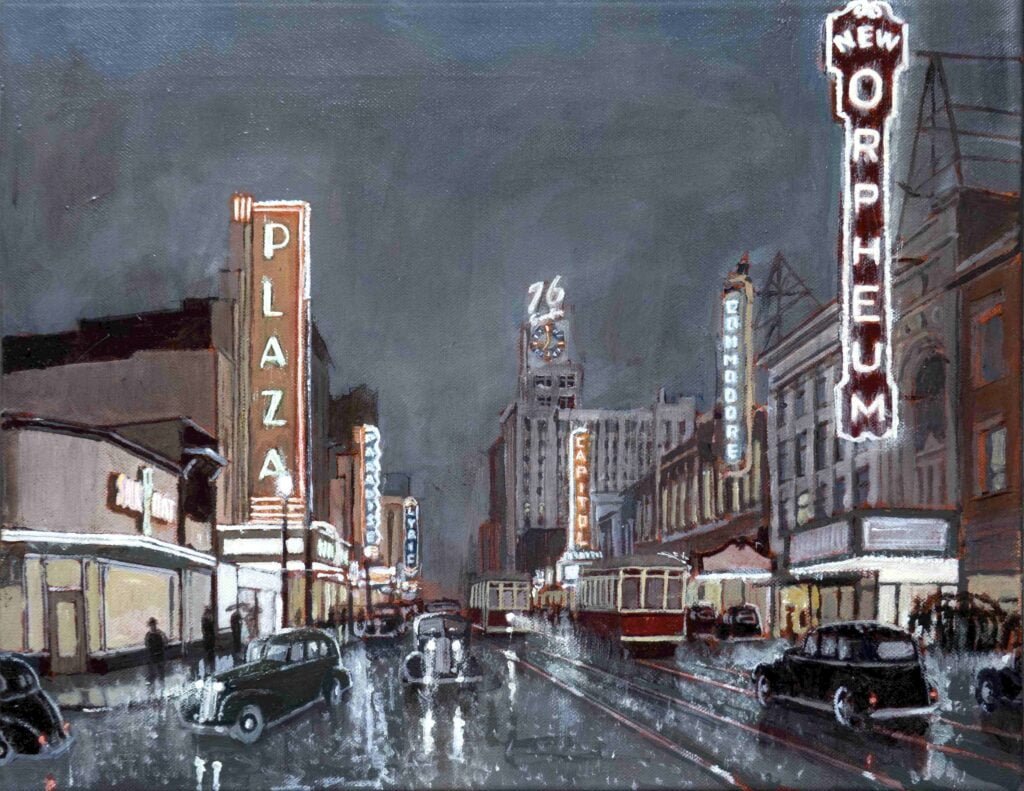 ---